Prior to the big UFC 146 event last weekend in Las Vegas, Ron Kruck of HDNet's Inside MMA caught Dana White for an extended exclusive interview to talk about all recent hot topics in the world of MMA. In the interview, White touches on a wide variety of issues including PED's in MMA, Jon Jones recent arrest, the future of Strikeforce, Nick Diaz, the organizations future in Brazil and much more.
On Performance Enhancing Drugs In MMA
"I don't think it's as big of an issue as everybody's making it out to be."

On Jon Jones' Recent DWI Arrest
"He's a good kid. He made a stupid mistake. The thing about social drinking, everybody's done it. Everybody was at that age where they jumped in the car, drove home and the next day they said 'I can't believe that I drove home last night.' It's a serious situation that happens here in the United States. I know for a fact Jon (Jones) has learned from this and hopefully he can educate other people."

On The Future Of Strikeforce
"Strikeforce is not going anywhere. And Gilbert Melendez is not going anywhere. He will fight again on Showtime."
Above are transcribed highlights from the interview, and the full 18-minute video can be viewed in the below.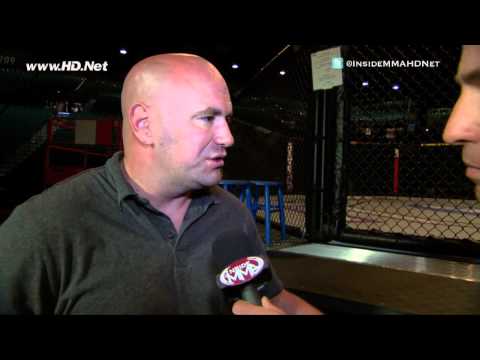 Video courtesy of HDNetFights