UFC president Dana White sat down for an extended interview with Marcus Kowal of MMAnyytt to talk about the organizations goals for the coming years, international expansion, the amount of traveling the UFC president has done so far this year and much, much more.
On People Not Knowing About The FOX Deal
How many people that I still talk to on Twitter that have no idea we are on FOX, FX or FUEL…it's crazy man, it's crazy.

On The Development Of Programming In The Coming Years
In the next five years I will have this sh*t so dialed in that we will be coasting, coasting.

On The Amount Of Travelling He Has Done This Year
Since the beginning of this year I've travelled more than an NBA team would all season, a major league baseball team will all season or the NFL. I've already put more miles out – over 40,000 miles three weeks ago in flights.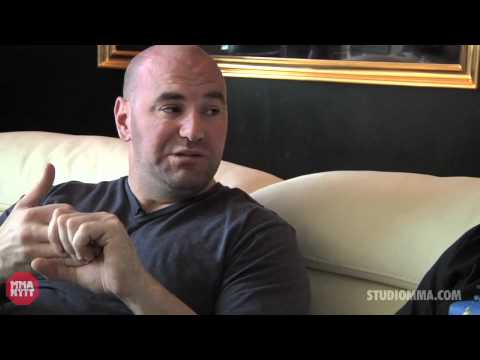 Video courtesy of bobbycavian