Prior to the "UFC 146: Dos Santos vs. Mir" weigh ins, top UFC bantamweight contender Urijah "The California Kid" Faber hosted a question and answer session with UFC Fight Club members at the MGM Grand Garden Arena in Las Vegas, Nevada.
Faber is one of the most popular and entertaining personalities in the sport and is set to compete for the UFC interim bantamweight championship against Renan Barao at UFC 148 on July 7. Faber is also one of the coaches of the current season of "The Ultimate Fighter: Live" and answered questions from fans about coaching the show, his fight against Barao, his rivalry with Dominick Cruz and much, much more.
Watch video of the Faber's Fight Club Q&A below.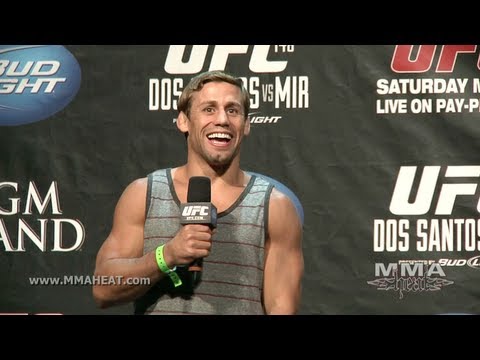 Video courtesy of KarynBryant