Last Friday, just before fighters hit the scales in San Jose to weigh in for UFC 139, Josh Koscheck and Mike Goldberg spent one hour taking questions from members of the UFC fight club.

Koscheck talks about training, how Cain Velasquez is doing after the loss to Junior dos Santos, whether or not he would fight AKA teammate Jon Fitch, his dream fight and much, much more.

Video in the full entry.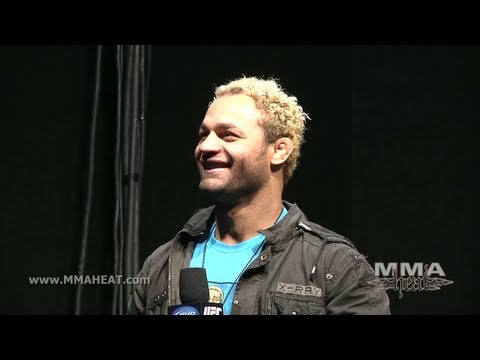 (Video courtesy of MMAHeat)