Former UFC light heavyweight champion Tito Ortiz is in Sweden for media duties related to this weekend's UFC on FUEL TV event. Ortiz is hosting the Fight Club Q&A session prior to weigh ins on Friday, but in the interim was available for one-on-one interviews with the media in Stockholm. Two stand out statements from the interviews are firstly, Ortiz talking about respect from the fans and secondly, his thoughts on the durability of his opponent at UFC 148 in July, Forrest Griffin.
On Respect From The Fans
"There's a few people that don't give me the respect that I think that I deserve, but there's a lot of the fans that give me a lot of the respect. Of course, you know, the people who follow me on Twitter @TitoOrtiz, and you just hear them, the way they talk about me. 'I'm a legend, I'm an icon of the sport.' You know, boxing had Muhammed Ali, professional wrestling had Hulk Hogan, and Mixed Martial Arts has Tito Ortiz."

On Forrest Griffin
"Forrest is not an easy opponent. You know, he's a very tough opponent being a former light heavyweight champion himself, but I plan on getting my hand raised for sure. I think he's a different fighter, I think he's taken a lot more damage. You know, his last couple fights he's been getting knocked out, his chin is a little suspect, so I'm going to try to take his head off. You know, I'm going to try to knock him out. I want to give the fans an exciting fight and that's what I do."
Ortiz also touches on plenty of other subjects including if the fight with Griffin will truly be his last, his plans for retirement and potentially following former UFC champion Brock Lesnar by joining World Wrestling Entertainment.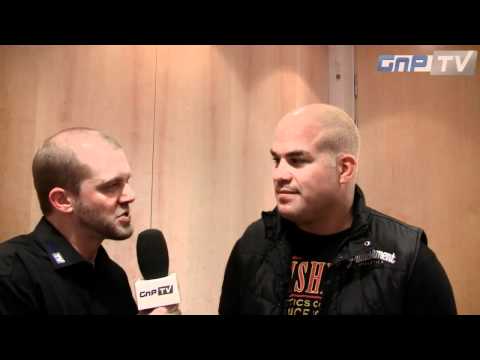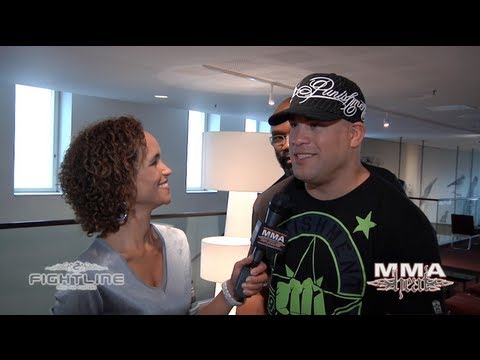 Videos courtesy of GroundandPoundTV1 & KarynBryant