Top-10 heavyweight Fabricio Werdum is set to return to the octagon at UFC 147 when he takes on Mike Russow in the co-feature of the night from Brazil. Werdum delivered a scintillating performance is his last UFC appearance in February when he manhandled Roy "Big Country" Nelson en route to a lopsided unanimous decision victory.
Werdum has only lost one fight in the last four years, a decision to elite heavyweight contender Alistair Overeem. "Vai Cavalo" is determine to hold the UFC belt and is arguable only one or two wins away from a title shot. With perhaps the most important fight of his career just weeks away, the Brazilian says if Russow makes a mistake, he is going to end the fight for the ninth submission victory of his career.
"This heavyweight division is a very tough division because just one punch, one kick to finish the fight. Heavyweight fight is very dangerous division. He (Mike Russow) have a very strong punch for sure, I told you heavyweight division is very dangerous. Everyone have just one hand and you finish the fight. Mike Russow have very good defiance on the ground, he can just give me the opportunity and I finish him for sure. I have good motivation for fighting in Brazil for sure this fight is big difference for me. My goal is the belt."
UFC 147 is scheduled to take place on June 23 from Estadio Jornalista Felipe Drumond arena in Belo Horizonte, Brazil.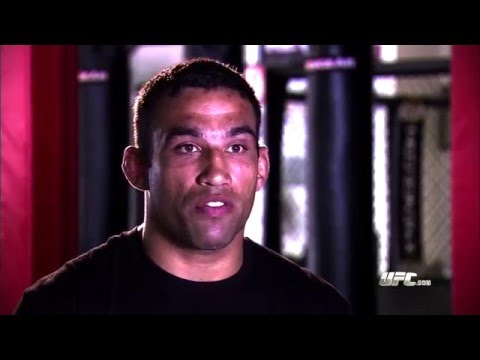 Video courtesy of UFC