Following UFC 153: Silva vs. Bonnar Saturday evening in Rio de Janeiro, UFC president Dana White shared his thoughts on the card with MMAFighting.com and FUEL TV corespondent Ariel Helwani on the UFC 153 post-fight show.
Among the issues discussed in the interview were White's thoughts on Anderson Silva's victory in the main event, the co-main event bout between Antonio Rodrigo Nogueira and Dave Herman, where Glover Texieira stands in the light heavyweight division, the future of Strikeforce and more.
Watch the Dana White UFC 153 post-fight interview video below.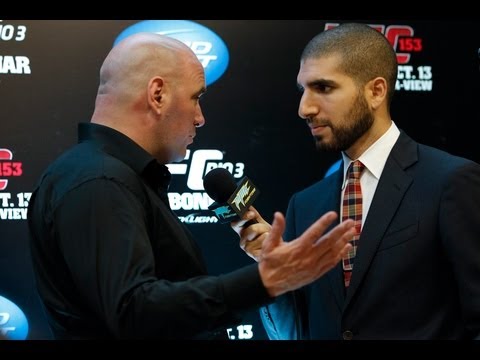 Videos courtesy of fueltv and MMAFighting