Just two days before one of the biggest cards of the year goes down in Las Vegas, Ariel Helwani of MMAFighting caught up with UFC president Dana White for a lengthy UFC 146 pre-fight interview. It is a busy time for White as the organization is about to enter a stretch of five events in five weeks, the first season of "The Ultimate Fighter: Live" is about to wrap up and one of the biggest stars on the UFC roster, Jon Jones, was recently arrested for DWI. On top of addressing the latest news items, White detailed his recent diagnosis for meniere's disease and previewed Saturday's big "UFC 146: Dos Santos vs. Mir" event, set to take place from the MGM Grand Garden Arena in Las Vegas, Nevada.
There has been a number of hot topics in the world of MMA recently and the UFC president addressed each and every one of them.
Watch Helwani's extremely informative must-see interview with White below.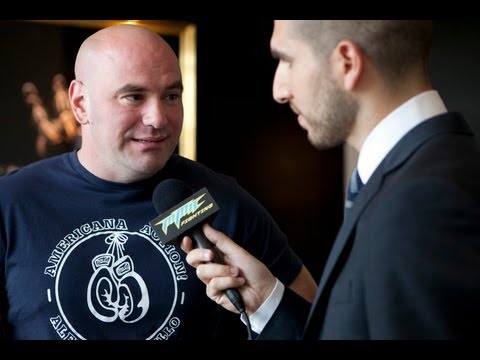 Video courtesy of MMAFightingonSBN