When UFC middleweight number one contender Chael Sonnen opens his mouth, no man is safe from his wrath. Sonnen put it best himself when he said, "I'm like a bomb, when I go off, everyone is getting dirty." In an interview with Dave Farra of MMA30tv, Sonnen went off on a number of topics including his fight against Anderson Silva in Brazil being moved to UFC 148, the upcoming Wanderlei Silva vs. Vitor Belfort match up, Quinton "Rampage" Jackson potentially leaving the UFC and of course, Sonnen had some special words for his rival.
On Not Fighting In Brazil
"I would love to be part of setting a record, you know, and GSP and Shields have the current record. 55,00 in Toronto, which is a massive crowd, that is a massive accomplishment for those two that they can keep for live. If I can be part of that, you know, I'd love too. That would feed my ego, that would be great, that would be great for the future and looking back. But, the bottom line is the fight is in the octagon. Whatever city, whatever venue, whatever crowd, it doesn't matter. The fight's in the octagon and that's where we'll fight. It's a lot closer trip, don't forget he (Silva) doesn't live in Brazil; he lives in a mansion in Beverly Hills."

On Wanderlei Silva vs. Vitor Belfort
"Well they already fought, this isn't like rocket science, these two bums already fought and it lasted 16 seconds, that's a no brainer. You know, look. Every time Wanderlei fights I get the same feeling, sincerely. 'Man, I hope he gets up and can walk out of the ring'. It's the same thing this time, you know, and I think he's got a big heart, I think he's got a tremendous place in martial arts from the wrasslin' he did over in Japan to the competitive stuff he did here. At the end of the day, this isn't work he can do."

On Quinton "Rampage" Jackson Leaving The UFC
"I think he's going to come out one more time. You know, Quinton is really good, and I'm not sure why. I don't have the foggiest idea what he's good at. He can't wrestle a lick, I don't believe he knows any submission, he's got no real competitive boxing or kickboxing, but he is a fantastic fighter when you stick him in the cage and you turn him loose. You know, I think he's got a place, but he's a crybaby, he's a real 'poor me' guy. He comes in, he takes all the money, he takes all the money, he takes all the spotlight, and it's still not enough. And, you know, it's coming down to, you know, guys showed him respect for a lot of years but now he's just a nuisance. You know, you want to come around me talking that crap; I'll smack you down so fast. You know, you think you have problems with Ryan Bader, you know don't even try that stuff with some of us that have, you know, kicked and scratched and clawed while you, you know, you've been eating at the trough for years. So, you know, 'Rampage' has a place, but you know if he doesn't want to fight anymore, he doesn't have too."

A Message To Anderson Silva
"Good news – first punch I throw might now land. Bad news, there's going to be five more coming right behind it. I will still be the man with the biggest arm, the greatest charm and that does the most harm and when it's all said and done, I will stomp you for 25-minutes or until you give up and Bruce Buffer will once again announce, 'And still undefeated, and still undisputed, and still Chael P. Sonnen'."
Sonnen challenges Silva for the UFC middleweight championship at UFC 148 from the MGM Grand Garden Arena in Las Vegas on July 7.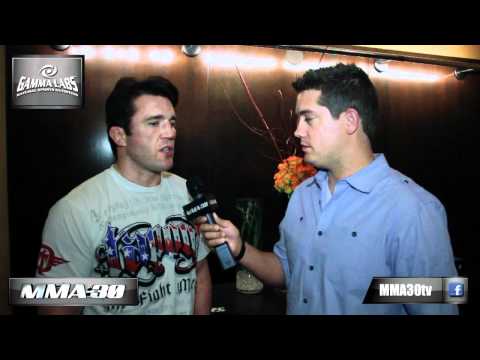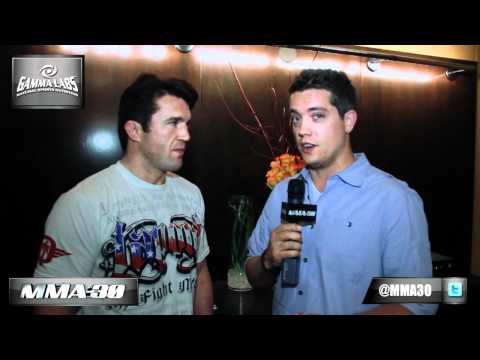 Videos courtesy of MMA30tv