In one of the most controversial and confusing days in UFC history, lightweight Jeremy Stephens went from his Minneapolis hotel room to a jail cell just hours before he was scheduled to fight Yves Edwards at UFC on FX 5.
Early Friday morning reports surfaced that Stephens has been arrested by the Minneapolis Police Department on a felony assault warrant stemming from a 2011 incident in Iowa. Stephens' bout against Edwards was reported by several news outlets to be jeopardy, however UFC officials never confirmed the fight was off.
During the UFC on FX 5 broadcast on Friday evening, UFC president Dana White stated in a cageside interview with color-commentator Jon Anik that Stephens was in custody and he was working with the Minneapolis Police Department to have the 26-year-old released on bail. Ultimately White was unable to come to terms with the police and Stephens remained in custody, resulting in the cancellation of the bout with Edwards.
The story of Stephens arrest overtook all headlines before and after UFC on FX 5 and at the event's post-fight press conference, White explained the timeline of the entire situation and event stated he offered to pay an "astronomical" amount of bail money to get the fighter out of prison.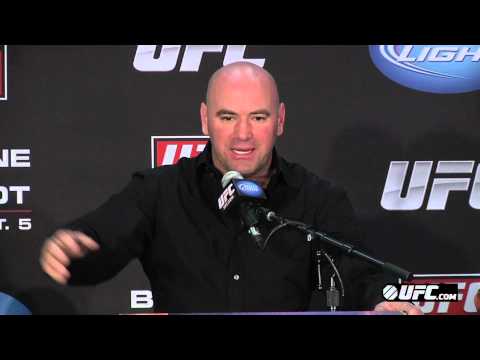 Video courtesy of UFC