The UFC's first ever trip to San Jose is in the books, and the event was certainly a memorable one. Dan Henderson won a unanimous decision over Mauricio "Shogun" Rua in a fight that resulted in both competitors going to the hospital.

Due to the grueling war, the two main event competitors were not able to make it to the press conference or give post-fight interviews, however, just about every other winner was available for the media to talk too.

Check the full entry for the UFC 139 post-fight press conference and post-fight interviews with Dana White, Scott Coker, Urijah Faber and more.

UFC 139 Post-Fight Press Conference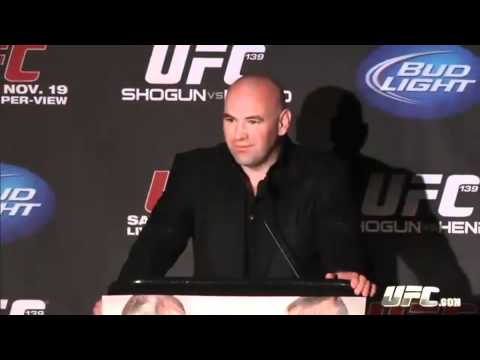 Dana White

Scott Coker

Urijah Faber

Seth Baczynski

Danny Castillo


(Videos courtesy of MMAFighting, MMAHeat & MMAWeekly)